Franchise Opportunity Available

Own A Maxcare Clinic Franchise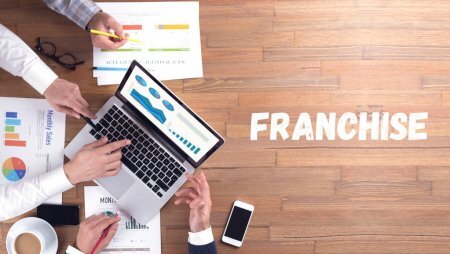 Maxcare Clinic is innovative model that can grow and thrive in the Medical Clinic franchise industry.
PROVIDING AFFORDABLE HEALTHCARE TO OUR COMMUNITIES AND LUCRATIVE BUSINESS MODELS TO DEVELOPERS AND FRANCHISEES.
Through making health care affordable and accessible to all, Maxcare Clinic intends to lead the way. We aim for excellence and quality in Healthcare. Our aim to work with our employees and franchisees to build strong businesses and a secure future.
Top Reasons to Join Maxcare Clinic Franchise.
SIMPLE FROM START TO FINISH
WHAT YOU GET
Maxcare Clinic franchise offering is to provide everything you'll need to be successful in a Medical Clinic business. From location planning, to pre-opening, to launch, to operations, to marketing, and ongoing support, you'll have everything you'll need.
How You Make Money
Maxcare Clinics achieve success quickly and consistently for several reasons. First, our operations and pricing model allow more consistent monthly growth. By employing a monthly subscription-based pricing model our clinics are poised to attract, educate, impress, and compound growth from month to month.
As you add new members your monthly revenue continues to climb month after month
Studies show that consumers in 2020 rank Affordability, Convenience, Friendly Staff, Convenient Payment Options, and Quality of Service as the primary drivers in loyalty to a business. Maxcare Clinic business model is based on each of these!
You can see how through a successful business model, an attractive patient experience, and first-class franchise support you are able to build and maintain a phenomenally successful franchise business and get an above average return on investment!
| THE FRANCHISE INDUSTRY | THE MEDICAL CLINIC INDUSTRY |
| --- | --- |
| One of the fastest-growing industries across all business sectors. | One of the most stable and fastest-growing economic sectors in the U.S. and worldwide. |
| Growing quickly because FRANCHISING WORKS! | The U.S. Healthcare market is currently valued at $8.45Trillion. |
| Franchises generate $1.2 trillion in yearly sales. | Average Person seeks affordable care on monthly basis |
| With a projected growth rate of 5.9%, "franchising" is expected to outpace the U.S. economy. | |
Maxcare Clinic Franchise Financial Data
The following financial information was provided by Maxcare Clinic Franchise to give you more information about the costs associated with a Maxcare Clinic Franchise opportunity.
MINIMUM CASH REQUIRED
$50,000
TOTAL INVESTMENT RANGE
$211,250 - $526,350
NET WORTH REQUIRED
$500,000
FINANCING ASSISTANCE
Yes, through a third party.
AVAILABLE LOCATIONS
Single, multi-unit, area developer opportunities available exclusively in: AK, AL, AR, AZ, CO, DE, FL, GA, IA, ID, IL, KS, LA, MA, MN, MO, MS, NC, NE, NH, NJ, NM, NV, OH, OK, OR, PA, TN, TX, UT, VA, VT, WV, WY.